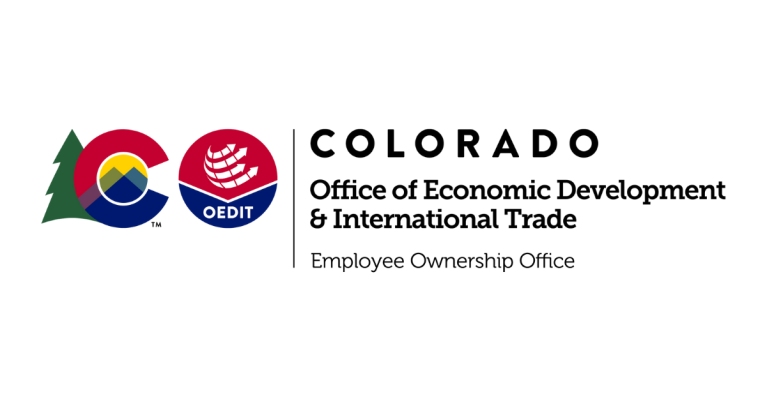 DENVER -- Today, the Colorado Employee Ownership Office of the Office of Economic Development and International Trade (OEDIT) and the Exit Planning Institute released the 2022 Colorado State of Owner Readiness Report, offering key insights into the future of small businesses in Colorado. As a growing number of business owners approach retirement, the report sheds light on how prepared they are and how the State of Colorado can help these owners transition out of their businesses, realize the economic benefits of their hard work, and retain jobs across the state.
"As a business person, I'm proud to continue our work saving businesses money, bringing good-paying jobs to Coloradans, and supporting employee ownership so that everyone can benefit when a business does well," said Gov. Polis. "Tax credits to help businesses that choose to convert to employee ownership are part of our ongoing work making Colorado a national leader in employee ownership so when a company does well, every employee does well."
Across the United States, an estimated 6 in 10 business owners plan to retire or sell their businesses within the next 10 years. Yet only 15% of businesses are passed down to the next generation, and only 20% of listed businesses sell. That leaves many owners without the opportunity to benefit financially from their decades of hard work and leaves employees susceptible to job loss. Colorado is no exception—across the state, small businesses employ 1.2 million people and over 76% of Colorado's small businesses are owned by baby boomers. 
Employee ownership models offer an alternative path to retirement that also preserves jobs, creating a win-win for business owners, employees and communities. By undertaking the 2022 Colorado State of Owner Readiness Report, the Colorado Employee Ownership Office, the Exit Planning Institute and their partners wanted to understand how prepared Colorado's small business owners are to undertake this kind of transition and how best to support them.
"It's incredibly valuable to see how our business owners are approaching exit planning, and how the Employee Ownership Office can further help them in these times of transition," said Jennifer Briggs, Chair of the Colorado Employee Ownership Commission. "Succession planning is one of the primary benefits of employee ownership, and it's a real driver of the office to ensure that all Coloradans are ready."
Among the businesses surveyed, 72% said that they wanted to sell their business within the next 10 years; 68% said they were unfamiliar with their exit options. These numbers confirm that opportunities remain to connect business owners with employee ownership education and resources.
At the Colorado Employee Ownership Office, these efforts will include continued promotion of the Employee Ownership Tax Credit, which covers up to $25,000 of conversion costs for worker-owned cooperatives and employee ownership trusts or $100,000 of conversion costs for employee stock ownership plans on a business' Colorado state income taxes. The Office will also partner with the statewide network of Small Business Development Centers to develop low-cost and no-cost resources that help business owners understand employee ownership options and guide them through the transition process. These programs are expected to launch over the next several months.
"Colorado has developed a reputation as a national leader in Employee Ownership through the work of our office and the Commission. Our goal is to use this important information to spark a conversation among business owners, their employees and the communities they thrive in. Our purpose is to offer pathways to succession that allow businesses to grow and the legacies of their original owners to live on," said Nikki Maloney, OEDIT's Director of Business Support.
"It was great to see government support throughout this process, which showed how committed Colorado is to helping all small businesses throughout the state. We at the Exit Planning Institute and our Rocky Mountain Chapter are excited to now share this report with Coloradans," said Scott Snider, the President of the Exit Planning Institute.
Colorado is the first state to leverage government support for the State of Owner Readiness study. The 2022 Colorado State of Owner Readiness Report can be downloaded on the Employee Ownership Office's webpage. Business owners who are interested in learning more about employee ownership can explore the Employee Ownership Toolkit to connect with resources, technical support, and program and funding opportunities. The Colorado Employee Ownership Office may be contacted at coloradoeo@state.co.us.
About the Exit Planning Institute
The Exit Planning Institute (EPI) is a national education company that provides exit planning education, new market research, expansive free online resources, and support to professional advisors and middle market business owners alike. Learn more at https://exit-planning-institute.org/. EPI partners with like-minded firms interested in spreading exit and succession planning awareness. Download free reports and learn more about the State of Owner Readiness by visiting www.OwnerReadiness.com.