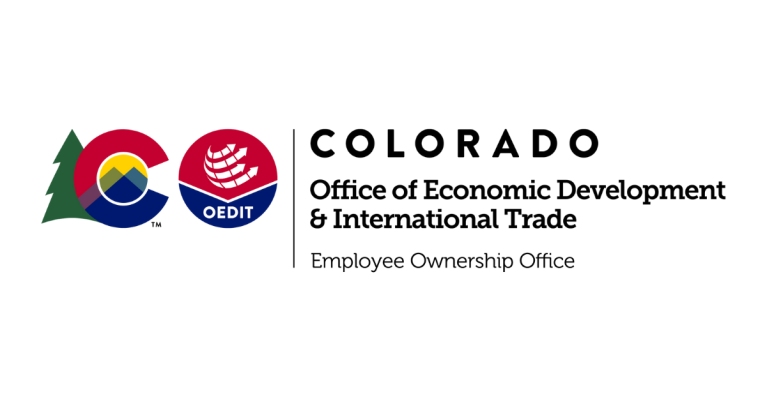 DENVER - The Colorado Employee Ownership Office (EOO) at the Colorado Office of Economic Development and International Trade (OEDIT) announces four employee ownership conversions from round two of the Employee Ownership Trial Grant.
The trial grant reimburses professional technical services required for an employee ownership conversion, such as accounting, legal and business valuation. 
Employee ownership is frequently discussed as employee stock ownership plans and cooperatives, but the Employee Ownership Office recognizes all forms of employee ownership, so long as the structure requires 20% or more of the company to be owned by employees (founders excluded). These models include phantom stock, stock appreciation, profits interest, stock options, restricted stock, etc. 
The most recent round of the trial grant was open in spring, 2021 with a conversion deadline of August 27, 2021. Among applicants of the trial grant, four businesses had successful conversions, using trail grant funding:
Civic Consulting Collaborative, Denver (cooperative)
Family Village Cooperative Collective, Boulder (cooperative)
Jesik Consulting, Pueblo (equity incentive plan)
Kerry Condon, IPHO LLC dba The District, Denver (phantom stock)
"The Employee Ownership Trial Grant allows businesses interested in employee ownership to finalize their conversion," said Glenn Plagens, Business Support and Rural Prosperity Director at OEDIT. "With this grant, there is more opportunity for businesses that have considered the benefits of employee ownership to take action." 
Round three of the Employee Ownership Trial Grant is currently open for applications until October 29, 2021. The grant is $3,000 and awardees will be granted funds, as a reimbursement, based upon the completion of their conversion between July 1, 2021 and January 31, 2022.
Visit the Employee Ownership Trial Grant website to learn more and apply. 
Learn more about the Colorado Employee Ownership Office.