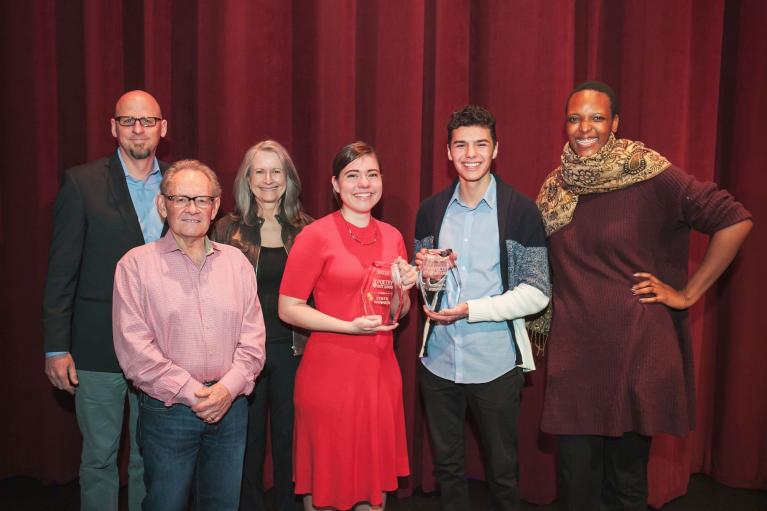 Hannah Alexander of Niwot High School has been named the 2018 Colorado Poetry Out Loud champion. Tyler Ramos of Windsor High School is the runner-up.
Competing against students from 26 local high schools, Alexander scored the most points with her performances of "Planetarium" by Adrienne Rich, "England in 1819" by Percy Bysshe Shelley, and "Through a Glass Eye, Lightly" by Carolyn Kizer at the Poetry Out Loud State Finals on Wednesday, February 28, 2018 at Lakewood Cultural Center. Alexander will travel to Washington, D.C., in April to represent Colorado at the Poetry Out Loud National Finals. The winner of the national finals will receive a $20,000 cash honorarium.
Sponsored by Colorado Creative Industries and managed by Lighthouse Writers Workshop, Poetry Out Loud is a program of the National Endowment for the Arts and the Poetry Foundation. Poetry Out Loud encourages high school students to learn about poetry through memorization, performance, and competition. The aim is to help students master public speaking skills, build self-confidence, and to learn about their literary heritage.