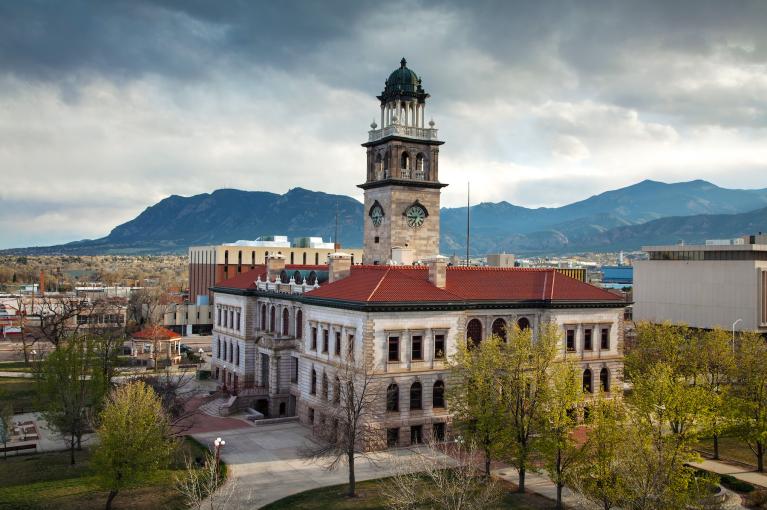 COLORADO SPRINGS — An Indianapolis company that sells software that captures and manages information from online forms plans to hire 55 people during the next five years for a newly opened office in downtown Colorado Springs, according to a report in the Gazette.

Formstack LLC is opening the office at 6 S. Tejon St. because many of its employees, who largely work from home, are based in the Colorado Springs office, including Dustin Sapp, who joined the company in May as its chief operating officer. The office will serve as a hub for Formstack's outbound sales, mid-market and enterprise team, the company said.
"The city is a natural fit for our continued growth with its strong access to talent, central location and a quality of life that fits the Formstack culture," Sapp said Wednesday in a news release.

The Gazette reported that Sapp, who moved to Monument from Indianapolis earlier this year after he was diagnosed with a rare genetic lung disorder, heads the local office that now operates temporarily at Epicentral Coworking, 415 N. Tejon St. He said the company will move in April to office space on the seventh and eighth floors of the U.S. Bank building, 6 S. Tejon St.

"We had three people move here and more were interested in coming, so we saw an opportunity to build a more established presence here," Sapp said Wednesday. "Colorado Springs has an interesting intersection of young talent from universities and former military with the types of skills we need."

Sapp said the company will receive up to $275,000 in state and local tax incentives if it hires all 55 people during the five-year period.

Formstack was started in 2006 and has expanded to more than 15,000 customers with 500,000 users in 112 countries and reported revenue growth of 125 percent last year. The company was ranked 1,674th on Inc. magazine's list of the nation's 5,000 fastest-growing firms, with 233 percent revenue growth from 2014-16, to $9.7 million. Formstack increased its workforce 50 percent this year, to more than 120.

Originally published in bizwest on December 8, 2017