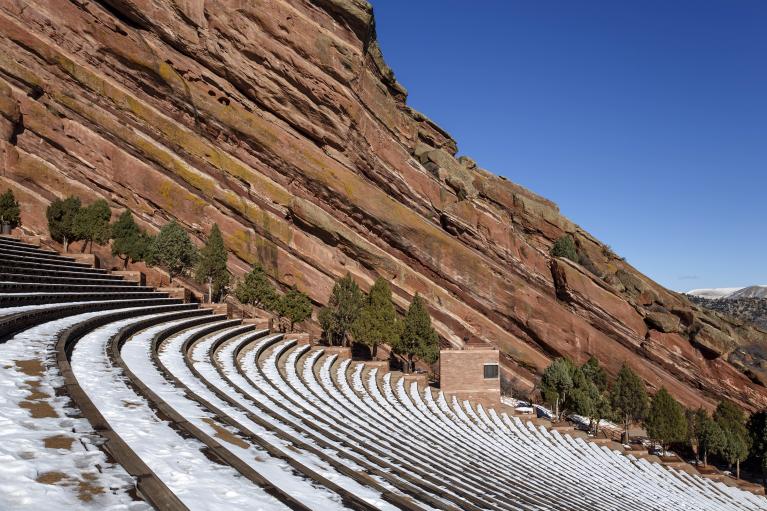 Colorado Creative Industries (CCI) wrapped up this year's fall Change Leader Institute, which took place November 6 - 8 in Colorado Springs. The Institute creates a statewide network for creative professionals and community leaders, and supports CCI's goal of enabling cultural and community leaders to work through environmental and organizational change. Change Leaders who completed the Institute will be more prepared for future challenges and will be better equipped to offer creative solutions in response to social and community needs.
A highly successful model initiated in Utah in 2002, the Change Leader Institute has been adapted to fit Colorado's unique cultural landscape. This biannual program, consisting of a three-day curriculum, offers an opportunity for professional development and teaches communication skills that can help leaders leverage and facilitate change in our communities. Highlights of what Change Leaders learned at the Institute include navigating group dynamics, developing effective negotiation tactics, and building a strong community. Ongoing peer support through social media is an important component of the program.
"The Change Leader training is a great opportunity for individuals to gain leadership skills that can help organizations and communities grow," said Margaret Hunt, director of Colorado Creative Industries. "They also become part of a larger network of people committed to positive change in communities through the arts and creative development."
Selections for the recent Institute were based on candidates' passion and commitment to leadership and community-building through the arts. This class was comprised of leaders from both non-profit and for-profit organizations, as well as artists and entrepreneurs representing geographic locales from around Colorado. Participants include:
Meredith Badler, Colorado Business Committee for the Arts, Denver
Becca Bay, Colorado Feed & Grain Collaborative, Timnath
LaRita Cavness, Adolescents Know Your Rights, Denver
Lares Feliciano, Think 360 Arts, Denver
Ann Lukacs, Arts for Colorado, Fairplay
Jill MacKay, Jill MacKay Enterprises, Bellvue
Matthew Mammola, CCI Systems, Littleton
Sooner McKay, SMArt, Mount Crested Butte
Erin Murphy, Adapt Consulting, Durango
Jan Nadav, CommonChord Project, Denver
Brendan Picker, Denver Arts and Venues, Denver
Mundi Ross, Colorado Collective, Colorado Springs
Interested community leaders may apply online for future Change Leader Institutes. Limited to a group of 12 people at each Institute, candidates not selected for the next program will be on a waiting list for future spring or fall institutes.