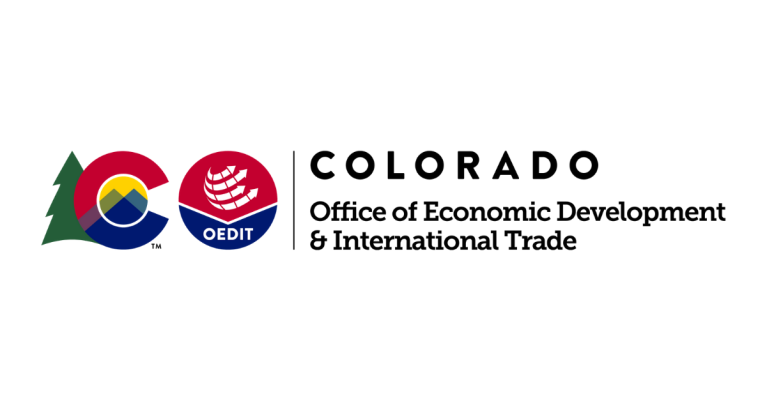 Four Colorado composites brands will have international exposure in Paris, France through the State Trade Expansion Program.
DENVER -- The Global Business Development division of the Colorado Office of Economic Development and International Trade (OEDIT) and four Colorado-based composites companies will attend the JEC World trade show in Paris, France, May 3-5, 2022. The only global exhibition trade show of its kind, this opportunity will showcase Colorado's cutting-edge commitment to making composite materials processes, products, and services more accessible, affordable and secure. 
JEC World is the "place to be" for the composites industry, with hundreds of product launches, awards ceremonies, startup competitions, conferences, live demonstrations, innovation planets and networking opportunities. In 2019, the trade show attracted more than 1,300 exhibitors representing 112 countries. Participation helps companies reach new audiences and expand internationally. 
The four companies in attendance with OEDIT received support to participate in JEC World through the State Trade Expansion Program, which helps offset the cost of international business development activities:
Oribi Manufacturing (Commerce City, Colorado) is dedicated to the cost-effective production of high-performance composite parts to expand their use from the aerospace industry to all markets. Specializing in Continuous Fiber Reinforced Thermoplastic (CFR-TP) components within an automated manufacturing process, Oribi provides high-performance composite parts quicker and more cost-effectively. From start to finish, Oribi provides high performance, durable, and affordable thermoplastic parts with component design, mold design, mold fabrication, automated fiber lay-up, automated thermoforming, prototyping, CNC milling, CNC turning, and full-scale part production lines all available from one location. The company currently has several components under US military contract and also works with OEM customers focused on industrial, consumer goods and sporting goods vertical markets.
PureVision Technology (Fort Lupton, Colorado) has developed a fundamentally new and advanced method of biorefining to convert abundant and under-utilized non-food biomass into value-added products and commodities. Non-food cellulosic biomass consists of feedstocks such as corn stalks, wheat straw, trees, energy crops and industrial hemp, and excludes food and grains. Scaling up for worldwide deployment, PureVision has partnered with three Global 500 companies to validate, scale up and commercialize its patented technology. The company is positioned to be first-to-market with its technology in the emerging industrial hemp processing industry.
Vartega (Golden, Colorado) is solving the world's toughest advanced materials recycling challenges to create circular supply chains and enable a sustainable future. Their patented modular carbon fiber recycling process scales rapidly to address a gap in the composites supply chain—think carbon fiber washing machine inside a shipping container. Vartega deploys these units close to the source of composites scrap via a Hardware-as-a-Service subscription platform. The company's carbon fiber and specialty thermoplastics are used in sporting goods, additive manufacturing, and vehicle lightweight.
CSD Cyber (Colorado Springs, Colorado) provides cybersecurity products and services across the globe, with decades of management experience in the global IT and cybersecurity marketplace. Coupled with a stellar engineering team (in both Munich, Germany and Colorado Springs, Colorado), CSD Cyber provides top-quality DriveLock endpoint technology for all sizes of companies and can co-exist with current cybersecurity solutions. Their products assist with CMMC compliance, covering more than 160 of the required controls, and their cybersecurity team helps companies fill gaps in their security posture.