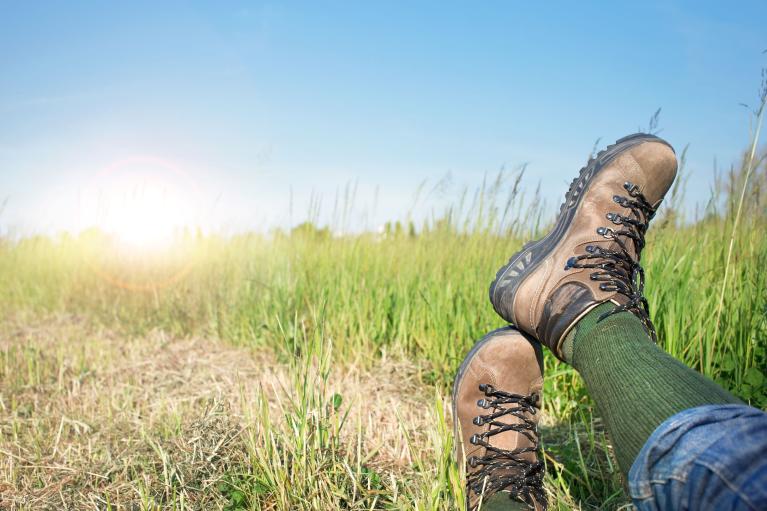 The Colorado Tourism Office (CTO) and Leave No Trace Center for Outdoor Ethics today announced they have joined in an unprecedented partnership with three major state-based tourism organizations to educate travelers about reducing their impacts on Colorado's natural resources and special places.
Collectively, these three organizations -- the Colorado Hotel and Lodging Association (CHLA), Colorado River Outfitters Association (CROA) and Colorado Dude and Guest Ranch Association – encounter more than 20 million guests every year. Colorado hotels alone reported 24 million overnight stays in 2017, while Colorado river outfitters guide about 600,000 rafters annually and dude ranches welcome about 16,000 guests a year on average.
"This new alliance not only holds enormous potential for influencing the way travelers interact with our state, it's also sending a powerful message that our state's tourism industry is recognizing the importance of protecting what makes our state such a special place to live and to visit," said CTO Director Cathy Ritter. "By partnering with Leave No Trace and us, these organizations are stepping up to reinforce a shared message about how travelers can show their love for Colorado in ways that matter."
Under these new strategic partnerships, all Colorado hotels, rafting outfitters and dude ranches can win recognition and certification as CTO/Leave No Trace "Sustainability Partners"  by sharing the Care the Colorado Principles with the visitors they encounter and designating employees to take part in trainings created by Leave No Trace. The recognition includes a wood-burned plaque that can be displayed at service counters to heighten visitor awareness of the business' commitment to sustainable tourism.
Already, the Colorado Dude and Guest Ranch Association has developed a "Dude Ranch Edition" of the CTO's "Are You Colo-Ready?" brochure, and organizations throughout the state are sharing the CTO's award-winning "Leave No Trace - Care for Colorado" animated video, featuring a singing blue moose and a misbehaving traveler. The dude ranch association is collaborating with CTO and Leave No Trace on developing model sustainability practices for members of their organizations. CROA members have a history of implementing these practices and will work with CTO and Leave No Trace to further promote model practices.
"These unique partnerships enable us to reach visitors with pertinent Leave No Trace information so they come well equipped to care for Colorado. This outreach is critical to the long term health of Colorado's unparalleled trails, parks, open space and water resources," said Dana Watts, Executive Director of the Leave No Trace Center for Outdoor Ethics. "We hope to duplicate this model around the country to reach all people who enjoy and cherish our nation's natural heritage."
The CTO and Leave No Trace announced their ground-breaking alliance in October 2017 and introduced the jointly created Care for Colorado Principles last May at the start of the summer travel season. In addition to the "Are You Colo-Ready?" brochure and the video, the Principles are being shared in the CTO's annual vacation guide and seasonal magazines, on Colorado.com and in posters on restroom doors in the 10 Colorado Welcome Centers. Several destinations across Colorado – including Colorado Springs, Breckenridge, Grand Junction, Longmont, Frisco and – are incorporating the Principles into their own guides and brochures.
CTO research shows that a destination's sustainability practices are gaining importance for travelers, especially for younger travelers. Last summer, about 50 percent of travelers under age 54 said a destination's sustainability practices were at least somewhat important to them, while about 22 percent of travelers age 55+ counted it as at least somewhat important.
The initial partnership between the CTO and Leave No Trace stemmed from a stewardship initiative outlined in the Colorado Tourism Roadmap, a three- to five-year strategic plan to build the Colorado tourism industry's competitive advantage. To learn more about the CTO's work to support responsible tourism in Colorado, please visit Colorado Tourism Office.