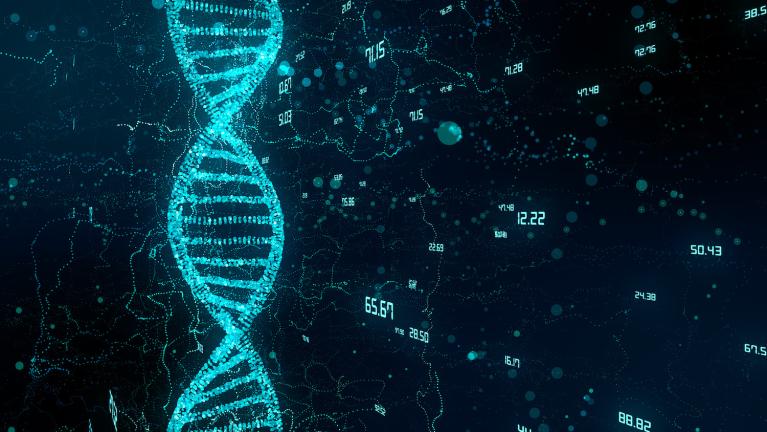 A new CFO, CMO, and CPO coupled with the acquisition of Denver-based HumanCode powers expansion into one of the fastest growing tech talent markets and paves the way for accelerated development and enhanced partner tools and support.
San Carlos, CA, and Denver, CO, June 28th, 2018, 8am MT – Helix, a personal genomics company, today announced the expansion of its senior leadership team. Ajay Gopal will join as the company's Chief Financial Officer. Deena Bahri recently joined as Chief Marketing Officer with a focus on market expansion, and Chris Glode has been named Chief Product Officer. The expansion includes the addition of a new office in Denver, Colorado, adding to Helix's headquarters in San Carlos, California, and lab operations in San Diego, California. The decision to open in Denver was made after evaluating several key markets with Denver winning out due to the depth of talent and rapidly expanding tech and biotech scene in what has been aptly named "Silicon Mountain." The company also announced the acquisition of Denver-based platform partner HumanCode. The entire HumanCode team, including co-founders Ryan Trunck and Jennifer Lescallett, will join the Helix team with responsibility for enhancing the end-to-end customer experience and increasing support for the company's growing ecosystem of product development partners.
"The Helix platform, powered by our CLIA- and CAP-accredited clinical sequencing lab and proprietary Exome+ assay, offers the most compelling development environment for partners to build the next generation of personal genomics products. Helix offers 100 times more data than genotyping arrays, giving developers an unprecedented opportunity to engage people in their health and wellness. With Deena Bahri at the helm of a growing marketing organization, and Ajay Gopal driving the financial health of the business, I am more confident than ever that our platform will continue to build momentum," said Robin Thurston, CEO of Helix. "We are gaining valuable talent in priority, high-demand areas like engineering and product design and are getting the benefit of an integrated team that has deep experience working together to build engaging consumer experiences in digital health. The entire HumanCode team have done a tremendous job creating engaging DNA-powered products for the Helix platform. We are very excited for what this means for Helix and for our partners."
"Science and technology continue to transform public health and wellness. In a health-conscious and tech-savvy state like Colorado, that means a vibrant bioscience industry empowering us to achieve our full health potential," said Colorado Governor John Hickenlooper. "Helix's acquisition of HumanCode is a validation of bio health innovation that originated right here in Colorado. Their long-term commitment to the market shows our value as a true innovation hub."
"We're proud to welcome Helix to the Mile High City, and we're excited to witness the synergies that they and HumanCode will bring to our healthcare and technology sectors," Said Denver Mayor Michael B. Hancock. "Denver is one of the strongest city economies in the nation, and this acquisition and expansion speaks volumes about our city's strong culture of innovation and entrepreneurship."
"We founded HumanCode to help people learn more about themselves through DNA, and are thrilled to join the Helix team and make personal genomics accessible and actionable for everyone," said Chris Glode, Helix's new Chief Product Officer. "Along the way, we built a platform that allows developers to create new insights to inspire new products based on human genomic data. We are excited to build a hub of personal genomics innovation in Denver and leverage the Rocky Mountain region's growing pool of tech talent."
Helix operates one of the world's largest CLIA- and CAP-accredited clinical exome sequencing laboratories. Powered by Illumina technologies, Helix uses its proprietary Exome+ assay to sequence each customer's protein-coding genes and additional information-rich areas identified by Helix's scientific team. This yields 100 times more data than microarrays commonly used by other consumer-focused companies.
Unlike other personal genomics companies that require a separate DNA sample for each product they provide, Helix collects and sequences a DNA sample once, and then securely stores and protects a customer's data so they can access additional DNA-powered products and services from the Helix store without providing another saliva sample. Today, the Helix store includes 35 products from 20 partners. Each product is evaluated by the Helix scientific team and must meet the requirements of the company's Scientific Evidence Evaluation process, which evaluates the underlying scientific content and claims of each partner product.
About Helix
Helix is a personal genomics company with a simple but powerful mission: to empower every person to improve their life through DNA. We've created the first marketplace for DNA-powered products where people can explore diverse and uniquely personalized products developed by high-quality partners. Helix handles sample collection, DNA sequencing, and secure data storage so that our partners can integrate DNA insights into products across a range of categories, including ancestry, health wellness and entertainment. From profound insights to just-for-fun discoveries, Helix is here to help people live a fuller life. Helix is headquartered in the San Francisco Bay Area, has an office in Denver, Colorado and operates a CLIA- and CAP-accredited next-generation sequencing lab in San Diego powered by Illumina (NASDAQ:ILMN) NGS technology. Helix was created in 2015 with founding support from Illumina, its largest shareholder. Learn more at www.helix.com.
About HumanCode
HumanCode develops next-generation personal genomics applications. The human genome contains powerful information that will improve the way we live; we create experiences to help people unlock these insights to live their life to the fullest.  The company was founded in 2017 by Ryan Trunck, Jennifer Lescallett, and Chris Glode and is based in Denver, Colorado.
About Ajay Gopal
In his role as Chief Financial Officer, Ajay Gopal will lead all finance operations at Helix, reporting to CEO Robin Thurston. Ajay joins Helix from StubHub, a division of eBay Inc., where he was most recently VP & CFO leading finance for the world's largest ticket marketplace. Ajay began his career at General Electric (GE), where he held various positions of increasing responsibility in finance at GE's Healthcare business. He brings to Helix, over 20 years of extensive finance experience driving financial operations, business strategy and growth along with a deep appreciation for Healthcare and eCommerce marketplace businesses.
About Deena Bahri
As Chief Marketing Officer, Deena Bahri is responsible for leading the marketing team, building
and engaging the consumer base, and helping to educate the market on Helix's unique model.
Deena reports to CEO Robin Thurston. Prior to Helix, Deena was CMO at several consumer-focused ecommerce startups, including Birchbox, where she built the marketing function and grew the user base to over one million subscribers across 4 countries.
About Chris Glode
In his new role as Chief Product Officer, Glode will lead the all product management and design teams at Helix, reporting to CEO Robin Thurston. Central to this new role will be the development of new tools to allow partner developers to rapidly launch and sell DNA products and services on the Helix marketplace. Prior to co-founding HumanCode, Glode was VP of Connected Fitness at Under Armour, overseeing product development for a user community of over 200 million. He also served as VP of Product Management and General Manager at MapMyFitness where he helped build the world's largest digital fitness platform.
For information about Denver roles: https://www.helix.com/careers