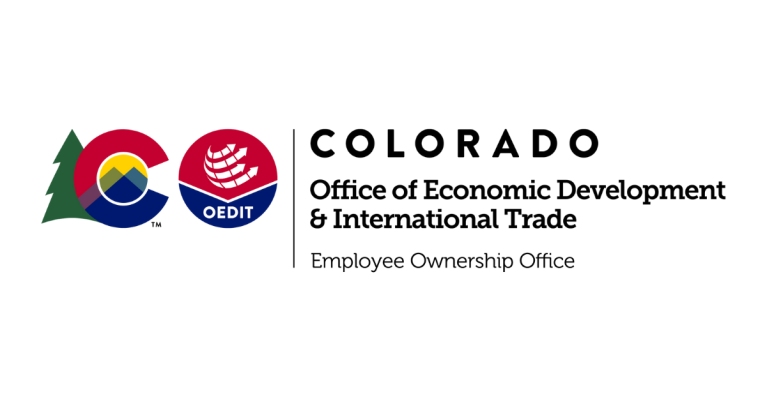 Research study will measure the current state of transition readiness for Colorado-based businesses

DENVER -- The Exit Planning Institute (EPI) will partner with the Colorado Employee Ownership Office at the Office of Economic Development and International Trade (OEDIT) to survey the business community beginning early 2022 and produce primary research called the State of Owner Readiness™ Report in spring 2022. The report will reveal how prepared Colorado's private business owners are to transition their businesses to next-generation owners.
The Employee Ownership Office first connected with EPI in late spring, 2021 with an opportunity to partner on this research. In the next decade, six out of 10 business owners plan to sell their business. This research will allow businesses across the state to best prepare for succession and consider all of their options, including employee ownership. The Employee Ownership Office will launch a tax credit program in addition to their existing funding opportunities early 2022 to support business owners in their transition.
This research study has been conducted in over 11 markets across the United States. This year, EPI will provide Colorado an inside look at statewide owner readiness, notable risk factors reducing the potential salability of these companies and insights that current owners can use to improve their individual exit success probability. 
"We look forward to partnering with EPI on the Colorado specific survey," says Deputy Director of Business Support and Rural Prosperity at OEDIT, Nikki Maloney, who oversees the Employee Ownership Office. "The data revealed by the survey will help direct programming that our office considers activating to assist business owners to prepare for their successful transition when they decide to."
EPI President, Scott Snider, says, "The data found in our State of Owner Readiness reports show us that owners are ready for an exit conversation. It reports what advisors are doing to engage businesses, if businesses have the right knowledge and process, if businesses are having the right conversations and if they are teaming up with the right people." 
"We are excited to work with the Employee Ownership Office to bring this market research to Colorado," says Gus Spaulding, President of the EPI Rocky Mountain Chapter. "We have seen this data inform business owners across the United States and believe this report will support business owners statewide to strategize their succession plans."
The Exit Planning Institute and Employee Ownership Office welcome sponsors to become involved. If you are interested in sponsoring this Colorado State of Owner Readiness™ Report, please contact Gus Spaulding, gspaulding@cressetcapital.com. 
About the Exit Planning Institute
The Exit Planning Institute (EPI) is a national education company that provides exit planning education, new market research, expansive free online resources, and support to professional advisors and middle market business owners alike. Learn more at https://exit-planning-institute.org/.
EPI partners with like minded firms interested in spreading exit and succession planning awareness. Download free reports and learn more about the State of Owner Readiness by visiting www.OwnerReadiness.com.