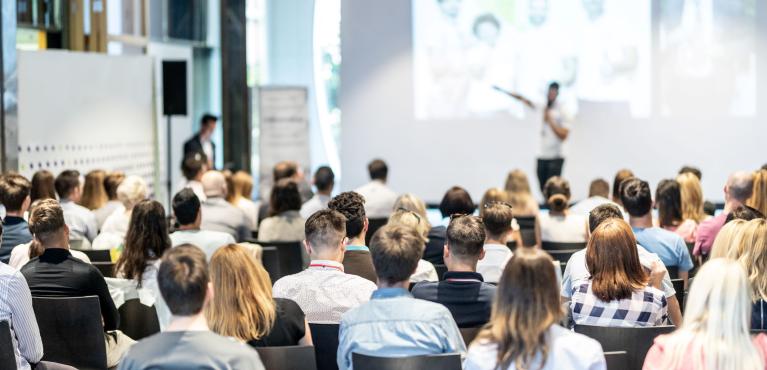 Betsy Markey, former Congresswoman and current executive director for Colorado's Office of Economic Development and International Trade, will represent Colorado as the first US state economic development official asked to participate in the 2019 Asian Leadership Conference (ALC) in Seoul, Korea on May 14, 2019.
"The ALC is a historic opportunity for Colorado to share our dynamic economic story with a global audience," said Governor Jared Polis. "We are so fortunate to have a leader like former Congresswoman Betsy Markey represent the state, showcase our state's compelling investment climate and advance Colorado's message of consistent economic performance."
The ALC is Korea's premier international conference where global leaders come together to confront and solve the pressing issues facing Asia today. World-renowned political leaders, global corporate CEOs, and academic leaders have spoken at the conference since its inauguration, and participants of the conference include C&D-level and senior executives of Korea's biggest conglomerates, senior government leaders and officials, and researchers.
Former Speaker of the House of U.S. Representatives Paul Ryan and former U.S. Ambassador to the United Nations Nikki Haley are scheduled keynote speakers. Markey's foreign direct investment panel appearance is the first-ever state presentation in the history of the Asian Leadership Conference.
Korea's oldest and most influential newspaper, Chosun Ilbu, is the host of the annual event that brings global leaders together in a discussion of policy, industry and investment. This year's conference theme – The World at a Crossroads: Searching for Concrete Solutions – engages global leaders in large and small group discussions to discuss inventive technologies, world economy and sustainable development.
In times of uncertainty, as the conference theme suggests, Colorado is the most predictable market to capitalize on investment opportunities. Having gone from 40th to 4th in job growth while maintaining its ranking as the second most highly educated workforce in the country, Colorado was the last state to enter the recession and was the first state to recover to pre-recessionary conditions.  This resilience is the product of an incredibly diverse state concentration of knowledge-based industries and exceptional talent base. In Colorado, 30 percent of all workers' income, 30 percent of corporate sales, and 35 percent of exports come from high-tech industries such as IT, electronics, aerospace, bio, and energy.
Foreign investment has traditionally focused on both coasts for market entry; however, performance data show Colorado's investment potential is a mile high. Colorado outperforms many of its coastal peers and has become recognized as a lower-cost knowledge port that exports ideas and talent while consistently attracting strong in-migration into two of the nation's top three places to live.
Past key speakers include President Barack Obama, President George W. Bush, Prime Minister David Cameron of the United Kingdom, Prime Minister Narendra Modi of India, Secretary-General Ban Ki-moon of the United Nations, Jack Ma, the founder and Executive Chairman of Alibaba Group, Reed Hastings, CEO of Netflix, Lawrence Fink, Chairman and CEO of BlackRock, Stephen Schwarzman, Chairman and CEO of The Blackstone Group, and David Bonderman, Founding Partner of TPG Capital.