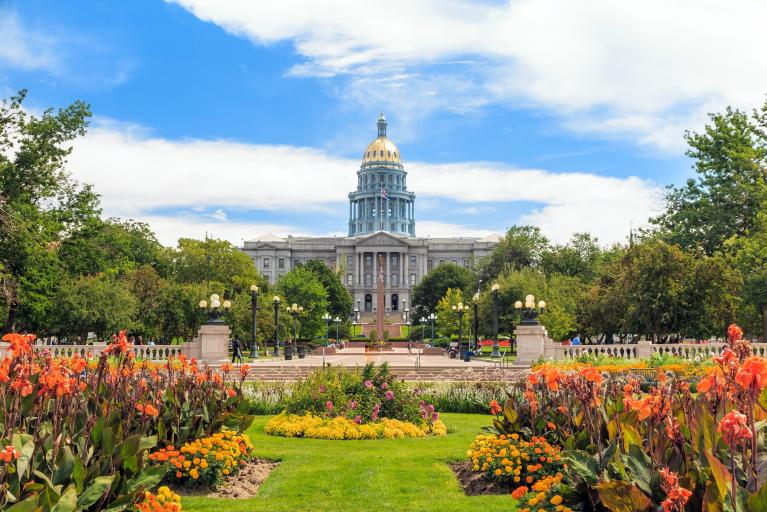 Who: Governor Polis, state legislators, industry experts, and member of the Governor's Council on Blockchain Technology
What: Blockchain Day at the State Capitol
When: Wednesday, February 27 from 8 am to 11 am
Where: First Floor Foyer at Colorado State Capitol 200 East Colfax
Why: Colorado has shown itself to be a leader in the Blockchain space with a thriving business community, large conventions such as ETHDenver and the support of legislators and the governor.
In the last three years, Blockchain companies associated with Colorado have received more than $50 million in venture capital funding. With the recently passed Digital Token Act, even more barriers to market accessibility have been addressed.
Nearly two dozen Colorado blockchain companies will attend to share stories and illustrate Colorado's thriving blockchain tech community.
Interview opportunities:
Governor Jared Polis (will be speaking at 9:30 a.m.)
Members of the Governor's Council on Blockchain Technology
Industry members (see list below)
State legislators (NOTE: Legislators will be available before session begins at 9 a.m.)
Industry members scheduled to be at event:
Opolis
ETHDenver
Moonlight
NEO
Learning Machine
Wampei, Inc
The Movement Dao
Loly
RevoKind Inc.
Denver Blockchain
Global Legal Blockchain Consortium and Integra
ALGO Consulting LLC
Colorado Department of Human Services
Global Women in Blockchain
Radar
SALT
HackCSU Hackathon
Colorado Department of Human Services