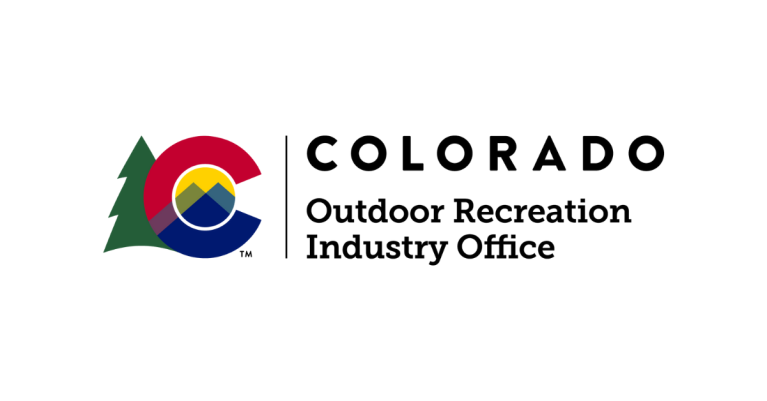 With a fresh dusting of snow on our mountains this week and that glorious fall foliage creeping across our State, it is clear that summer has started making its way south again. That also means the fall conference season should be in full swing, and we would be looking forward to gathering at the Colorado Outdoor Industry Leadership Summit or the 5 Point Film Fest, as well as representing Colorado at the US Outdoor Economy Summit in North Carolina and the Outdoor Industry Summit in Oregon, among many other events.  Unfortunately, most of the opportunities to convene and collaborate are now postponed until spring, when, we hope, the COVID variants no longer pose a threat to our businesses, our communities, and our families. While 2021 continues to be tremendously challenging, this year also offers new opportunities to support recovery from the economic injury of COVID-19 and to lay the groundwork for future growth in the travel and outdoor recreation industries.
Earlier this quarter, The U.S. Economic Development Administration (EDA) announced six programs to equitably invest $3 billion allocated under President Biden's American Rescue Plan. The programs assist communities in their efforts to build back better by accelerating the economic recovery from the pandemic and building local economies that will be resilient to future economic shocks. These new EDA investments place an emphasis on equity and will directly benefit previously underserved communities impacted by COVID-19, including special allocations to support coal community projects and over $750 million to support travel, tourism, and outdoor recreation. OREC and OEDIT are working closely with other agencies, our regional stakeholders, and other qualified applicants in a commitment to ensure Colorado is coordinating its ARPA proposals and taking full advantage of each funding opportunity in this once-in-a generation opportunity. 
 
Last month we welcomed the return of an in-person Outdoor Retailer Show to the Colorado Convention Center. In addition to meeting with prospective brands and organizations looking for technical and financial assistance in their relocation to Colorado, we had the opportunity to introduce several Colorado-based companies to Governor Polis and U.S. Congressman Neguse during our walk-through of the Show. A special thank you to the Icelab at Western Colorado University and SheFly Apparel, Trango, QuietKat, EcoVessel, and Pikes Peak Outdoor Recreation Alliance for hosting us at their booths. We are looking forward to the OR Snow Show coming up January 26 to 28.
Adjacent to the OR Summer Show, we hosted the first Outdoor Industry Manufacturing Roundtable alongside CompanyWeek and Colorado Outdoors. The importance of manufacturing to Colorado's Outdoor Recreation Economy can not be understated, and as we continue to refine the programs available to support outdoor industry manufacturing jobs and manufacturing cluster-development around the state, these intimate sector-specific discussions are critical to ensuring the State is well-positioned to provide appropriate resources that help meet the real needs of our industry and our growing outdoor economy.
We are closing out this quarter by hosting the annual summit of the Confluence of States, as well as the US Outdoor Media Summit in Estes Park, September 27 to 29. This will be the first time that the Confluence of States Directors are meeting in person since 2019, and I'm pleased that we are bringing the Coalition back to Colorado where it all began. As co-chair, alongside Axie Navas, Director of New Mexico's Outdoor Recreation Industry Division, this year has been dedicated to supporting OREC Offices across the country through the pandemic, and on taking collective action on critical opportunities to support investments in our land, water, and recreation infrastructure. Collectively, we have much to celebrate, and big plans for the coming year.
Finally, I want to again welcome Matt Nuñez to the OREC Team. Matt joined us last month as the new Program Manager for our division, and came to OREC from the City of Glenwood Springs where he served as economic development specialist. Matt also worked with the Telluride Foundation and El Pomar Foundation, and brings strong experience in rural Colorado to his role at the State. One fun fact about Matt: He is an accomplished photographer and the winner of the State of Colorado's #IconicColorado art contest - your future state drivers licenses and ID cards will feature Matt's photography. 
Happy Fall. Get out and enjoy all that Colorado's outdoors has to offer this season and we hope to see you in person very soon!
All Forward,
Nathan Fey, Director
Colorado Outdoor Recreation Industry Office