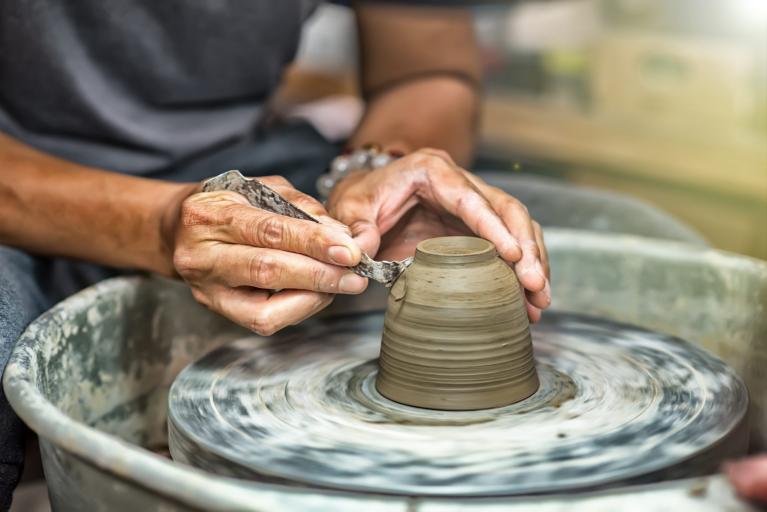 In 2017, Colorado was chosen to be a pilot site for a new initiative by the National Endowment for the Arts (NEA), Healing Through the Arts, under the direction of Colorado Creative Industries. Only a couple of years later, this initiative has led to Military Arts Connection (MAC), a program designed to offer a link between Military and Veteran Service Organizations and art experience offerings in visual arts, music, writing, and photography.
The MAC program creates a resource for service organizations to find art experiences and in turn, they are able to offer those experiences to their military community members. The Healing Through the Arts initiative and MAC program were in response to studies that emphasize the neurological, emotional, and physical benefits that healing arts provide for all people, but specifically, veterans.
The MAC program includes a website developed by the Cultural Office of the Pikes Peak Region in Colorado Springs. The project works in collaboration with countless partners including Department of Defense, Americans for the Arts, Colorado Creative Industries, and Fort Carson Warrior Recovery Center among many others.
MAC recognizes the incredible, direct impact that involvement with art practices has on veterans to enable recovery from traumatic experiences, reduce symptoms of Post-Traumatic Stress Disorder (PTSD), encourage healthy coping mechanisms, and numerous other positive effects. Another mission of the project is to improve awareness of PTSD and Traumatic Brain Injury (TBI) not only within the military communities, but in society as a whole.
Although this project is currently based in Colorado, it has potential to grow to other areas with veteran communities nationwide desiring an opportunity for art experiences. It offers hope of growth and future projects that integrate a network between military community members and artistic expression.
"We were very excited for this opportunity to work with the NEA on such an important project for military communities," said Margaret Hunt, Director of Colorado Creative Industries for the Colorado Office of Economic Development & International Trade. "There is an immense benefit of artistic expression for healing and we are hopeful that this is only the beginning of these initiatives and conversations."
CCI is honored to have participated in this important program and hope to see it grow in reach and influence.