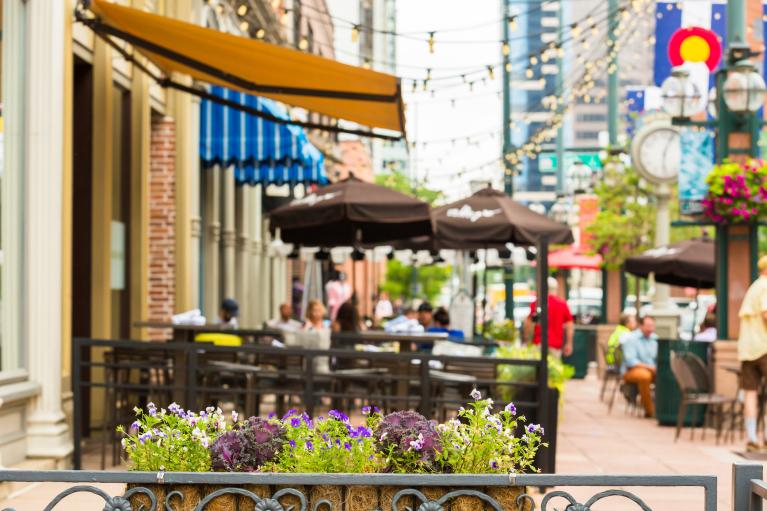 Spring break in Colorado gives students and families a chance to recharge, reconnect and maybe even revisit the open road. While millions of visitors travel to Colorado every year, Coloradans themselves comprise a significant travel segment and account for 24 percent of overnight leisure trips, adding significant economic impact to the state's travel and tourism economy. 
If you haven't planned your spring break getaway yet, here are a few last-minute Colorado vacations or staycations worth considering:
Silver Thread Byway
Explore the Silver Thread Byway through South Fork, Creede, Lake City and Powderhorn, a historic, unincorporated town established in 1880. This scenic byway route is beautiful year-round and offers plenty of lodging options between the various communities as well as outdoor activities like snowshoeing, ice fishing, ice climbing, fat biking. Lake City Ski Hill and Terrain Park is a hidden gem that offers families an affordable opportunity to learn to ski or board or hone their skills. Visitors can also catch a show at the historic Creede Repertory Theatre, which USA Today called "one of the 10 best places to see the lights way off Broadway."
Canyons and Plains
This travel region is shaped by its rich heritage of Hispanic and Native American culture and visitors can explore fascinating moments of the nation's history. Once a trade route, visitors can retrace the Santa Fe Trail, which links towns like Trinidad, La Junta and Lamar. This part of the state is also home to important historic sites such as Bent's Old Fort National Historic Site and Boggsville Historic Site. And though they're a tragic reminder of some of the darker sides of American history, Camp Amache and the Sand Creek Massacre National Historic Site also present an opportunity to learn from the past. Throughout the year, more types of birds can be seen in this region than in any other part of North America. Thousands of geese descend on the lakes near Lamar annually, and John Martin Reservoir State Park is a hotbed for wildlife.
Denver and Cities of the Rockies
Nestled in the foothills of the Rocky Mountains, Lyons is a hip little town that is a perfect place to stay — and play — for a while. This small, intimate community is known as the Double Gateway to the Rockies for its dual highways that take you up the North and South St. Vrain Canyons to Rocky Mountain National Park (just 20 miles west) and beyond. Lyons is also a hub for arts and culture, and the town is studded with public art installations. Numerous galleries overflow with creative wares, from ceramics and jewelry to authentic American Indian artwork.
Explore your own backyard and break out of your routine with this three-day itinerary that features Denver's robust history and art museum scene, including the Denver Art Museum which just underwent a $175 million renovation. The DAM, as it's known around town, now includes the new 50,000-square-foot Sie Welcome Center, an education center for youth, two new restaurants and more. Meow Wolf's largest permanent installation, Convergence Station, just opened in Denver last year and is an immersive art experience that transports participants of all ages into new dimensions of storytelling and creative exploration. Plus, Denver is home to a variety of family-friendly restaurants with something to please those with even the pickiest of palettes. 
For more Colorado vacation ideas, and to learn more about Colorado's travel regions, visit https://www.colorado.com/regions-and-cities