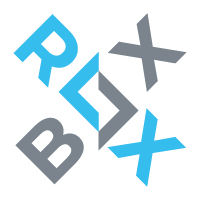 We're a Denver-based manufacturing company and leading provider of custom shipping container solutions in the Rocky Mountain region and beyond. With over two decades of experience in the shipping container modification industry, ROXBOX has become the subject matter expert in developing creative solutions for the nation's modular needs. We are the container experts.

Our dedication to product development and innovation has resulted in a broad line of products ranging from mobile infrastructure, off-grid disaster relief, commercial and industrial solutions, and mobile healthcare facilities.

At ROXBOX, our values of quality craftsmanship, innovative design, and agility to create products to solve problems drive our business. Our parents taught us that a handshake is a promise and that means something to us. Therefore, the quality of our products and your satisfaction is our mission. We are committed to providing a stellar experience from start to finish.
Address
5101 Columbine St
Primary NAICS Code
332439
Email
renaldo@roxboxcontainers.com
Full Name
Renaldo Gonzalez