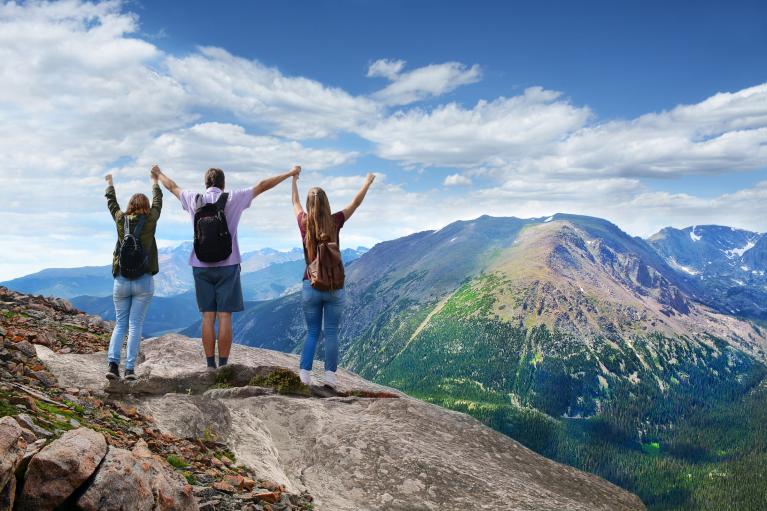 The Outdoor Recreation Industry Office at the Colorado Office of Economic Development and International Trade today launched the Get Outdoors Employer Toolkit, designed for Colorado companies interested in improving the health and well-being of their employees. 
The Get Outdoors Employer Toolkit promotes a healthier Colorado workforce through the creation of a health and business-focused wellness assessment and collection of free local resources for businesses. After completing the assessment, participants will receive a set of recommendations on ways their company can improve its health and wellness programs. 
The toolkit, created in partnership with the Center for Health, Work & Environment at the Colorado School of Public Health, is designed to integrate and promote sustainable nature experiences and outdoor recreation through workplace initiatives and enhance the health and well-being of diverse workforces.
The program supports the Governor's Health Initiative to lower the cost of healthcare by encouraging Coloradans to get outside. According to Nature News, Americans are spending roughly 90 percent of their time inside buildings and vehicles. This migration indoors and less active lifestyle can be linked to an increase in health issues such as high cholesterol, hypertension, Type 2 diabetes, heart disease and obesity. 
Outdoor recreation not only offers tremendous health benefits, but also reduces stress levels, improves general well-being and increases social connectedness. 
"In 2018, our office compiled the Colorado Outdoor RX report that detailed the value of engaging with the outdoors and the devastating impacts associated with current trends of spending more time inside," said Nathan Fey, director of the Outdoor Recreation Industry Office. "This health toolkit is a vital component to collect and share the insights and best practices that help employers reverse the indoor migration trend and help cultivate a more active and engaged workforce." 
Fey continued, "We are fortunate to have a governor who champions the health of all Coloradans and places high priority on advancing a healthier Colorado."  
"Employers already play a huge role in promoting worker health through the workplace culture they create and the policies and programs they offer," said Lili Tenney, outreach director of the Center for Health, Work & Environment. "This is an opportunity to shift the perspective of businesses across the state and challenges them to look outside their walls and integrate what we know from science is good for everyone - nature."
The employer assessment takes approximately 10 to 15 minutes to complete and all responses and comments are completely anonymous. Neither the respondent nor their company will be mentioned in any reports or papers as a result of the survey.