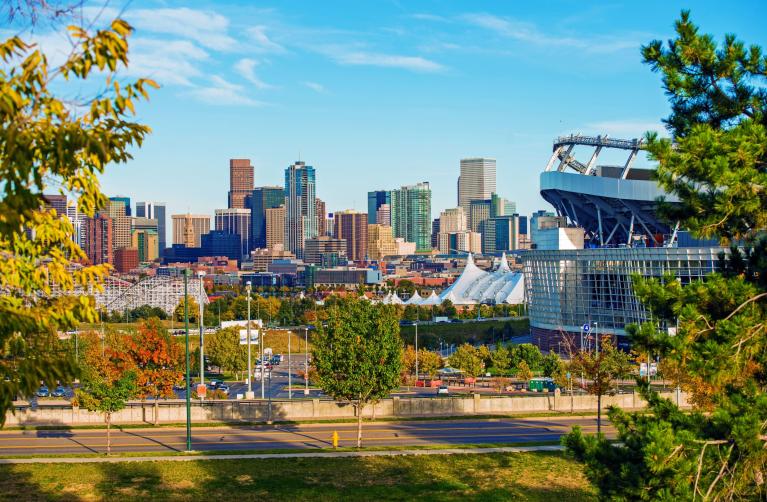 The Colorado Office of Economic Development and International Trade today announced that Salesforce, the global leader in Customer Relationship Management (CRM), will be unveiling a new office at the 17th Street Plaza in Denver, expanding the company's presence in Colorado since the company first opened its doors locally in 2013. As part of the expansion, Salesforce plans on more than doubling its employee base in the region over the next eight years to further support leading area customers such as the State of Colorado, the City and County of Denver, Ball Corporation, amongst numerous others.
Aligning to Salesforce's commitment to giving back, the company's local employees are pledging to volunteer 10,000 hours next year, building on their support of organizations including Project Angel Heart, Volunteers for Outdoor Colorado, Food Bank of the Rockies and Community Food Share.
Comments on the announcement
"Salesforce is an iconic brand in the tech industry and leader in enterprise software. Colorado's dynamic talent pool continues to provide expansion opportunities for our existing firms in the technology cluster," said Global Business Development Director Michelle Hadwiger. "We outpace the nation by 1.4 times the national average in STEM- based occupations and our diverse economy makes Colorado an attractive market for companies with diverse talent needs. This expansion provides new Colorado jobs that span from technology to sales, accounting, business development and more. Growing net new jobs is paramount to the success of our state and expansion projects such as this are critical to the economic health of Colorado."
"We're thrilled to build on our commitment to the state of Colorado where we can be closer to our local customers and tap into world-class regional talent." said Michele Schneider, SVP, Global Workplace Services. "Our new Denver office will be a place where we can proudly welcome our employees, customers, partners, and the wider community."
"We are proud to support Salesforce's latest investment in the Metro Denver region," said Sam Bailey, Vice President of Economic Development at the Metro Denver Economic Development Corporation. "Salesforce is one of the most admired companies globally and their investment locally will drive innovation and opportunity for our community."
The successful expansion project was a collaborative effort between State and local partners. Salesforce's latest expansion was supported by the Colorado Office of Economic Development and International Trade, Metro Denver Economic Development Corporation, and the Denver Economic Development and Opportunity Office.