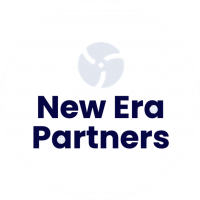 At New Era Partners, we are as tired as you of hearing these things from EVERY HVAC marketer out there. Our biggest lesson in business is that integrity and honesty is the key to growth and over-promising and under-delivering is something we stay far away from…

WHAT HAVE WE LEARNED

"50 ExCLusIvE LeADs" will NOT help your business grow. Without the correct business infrastructure to handle new leads, the correct back-end processes to continuously follow-up and nurture the leads AND a highly trained sales team to close 40-50% of the leads at a MINIMUM: you will NEVER truly see business growth…

This is where we begin to address the BIGGEST misconception in HVAC & the BIGGEST mistake HVAC Business Owners Make…

Thinking MoRe LeAds or MoRe ApPointMents will help your HVAC business hit consistent 6 figure months…

I'm certain you have ALL purchased MoRe LeAds or MoRe ApPointMents – but why aren't you there?

WHAT DO WE DO
At New Era Partners our goal is to help you build the correct infrastructure for growth; WE work extensively on both your Front-end & Back-end Processes. We do not only help FILL your pipeline with Heating & AC repair Jobs but more importantly, we help build your dream HVAC team FOR YOU. Consisting of Pre-Vetted Sales Reps and qualified technicians that align with your business's values. Helping you build a high performing team that can correctly handle and convert an influx of new customer opportunities, INSTEAD, of throwing money down the drain and turning up to jobs that NEVER materialize, like I'm sure you have experienced…



WHY DOES IT WORK?

At New Era Partners, we work more as an extension to your team; We hold your hand through ALL processes from closing your first job to hiring your first technician. Our process is a lot more holistic, helping you from A-Z: from following up & nurturing your leads to making sure your closing 40-50% of your appointments into secured jobs through our sales training. No stone is left unturned and your success is determined by our work. This is why HVAC businesses love working with us:



✅No more relying on direct mail

✅No more waiting for referrals

✅No more relying on word-of-mouth

✅No more low sales closing rates

✅No more working in the day-to-day activities

✅No more stress about finding the perfect employee & building your team

READY TO TALK?

Contact us today to schedule a FREE 15 Minute Strategy Session!
Email
info@newerapartner.com
Full Name
Janae Jastrzembski