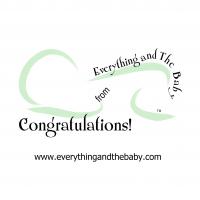 My name is Mekida Hayes-Wilson President of Everything and The Baby LLC. EATB was established in 2008, with the intent to give consumers a reason to shop with us all year long, whether it is for personalized gifts, special occasions, or upcoming holidays. I established an online store to allow Friends, family, new parents, and grandparents to shop anytime at their convenience. My niche is that I create unique handmade gift essentials that are made of 100% premium reusable product that are exclusively hand crafted for newborn babies and parents. You can use Everything and The Baby too!

In 2011, I created a service called Lunch Hour Shower LLC. Lunch Hour Shower provides baby shower packages to companies and corporations with an interest in hosting affordable baby showers for expecting colleagues. As I began to provide my baby gifts to people in this industry, I found that it's challenging for co- workers to find time to shop for unique gifts for their expecting workmate, and coordinating a baby shower is often difficult with everyone's busy schedules, This is what prompted me to develop the perfect solution. Customers are allowed to choose a date, time and theme for the baby shower and baby shower party essentials are assembled, boxed and delivered to the home or place of business.

When you order your custom LUNCH HOUR SHOWER package all that's required is that you open the box and set up. That Simple!

In, 2015 we established a hospital delivery service to deliver gifts to all hospitals throughout the Denver metro area.
Primary NAICS Code
561990, 561110
Email
everythingandthebaby123@gmail.com
Full Name
Mekida Hayes-Wilson