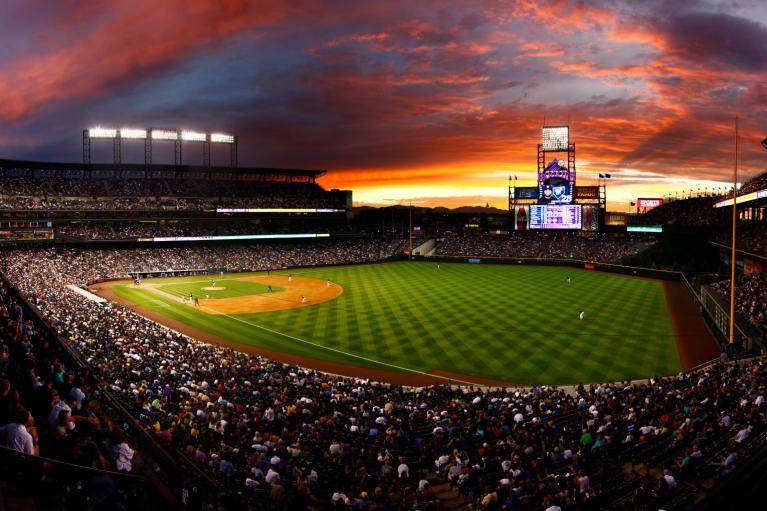 Colorado consistently ranks among one of the best states to live and do business. With its low unemployment rate and strong business growth, Colorado continues to enjoy a robust economy; one it doesn't take for granted. Colorado's strong economy is a direct result of a planned strategic approach to economic development defined by four key areas — Workforce and Education; Ideal Location; Accessibility; and Diverse Industries. 
WORKFORCE AND EDUCATION

Colorado's workforce is highly educated, with 39 percent of the population possessing a bachelor's degree or higher — the second highest percentage in the nation. By comparison, the national average is 30 percent. Colorado attracts talent from other states, ranking third among peer states for the rate of migration of individuals into the state with bachelor's degrees or higher. 
In addition to Colorado's ability to attract talent, it has a strong pipeline of homegrown talent because of the state's outstanding public and private universities. Each year, 58,000 students graduate from among the 278,000 students enrolled in Colorado's public and independent private colleges and universities. With an eye toward the future, many of these schools are offering classes and degrees that complement and augment the demands of today's economy — blockchain, outdoor recreation, aerospace and renewable energy.
IDEAL LOCATION

Colorado consistently ranks as one of the top places to live and as one of the happiest states in the U.S, and Lonely Planet recently named Denver as one of the  "World's Top Cities for Travelers in 2020,"  for good reason. 
On average, the state receives over 300 days of sunshine a year. It contains four national parks, 12 mountain ranges, and 26 world-class ski areas. In 2016, it was ranked the most active state by the United Health Foundation and consistently ranks as the #1 state for arts participation by the National Endowment for the Arts. 
The metro Denver area offers a vibrant urban feel with plenty to see and do. The historic Union Station anchors Lower Downtown (LoDo) and the surrounding neighborhoods each have their own personalities to attract talent to the city. Colorado is one of only a handful of states to offer all seven professional sports teams with Coors Field, home of the Colorado Rockies, and the Pepsi Center, home of the Colorado Avalanche and Denver Nuggets, both within walking distance of downtown. 
Coloradans enjoy an active lifestyle where people want to live, work and play. Residents frequent their neighborhood craft breweries, farmers markets, restaurants, coffee shops, local festivals, and live music concerts, all easily accessible on metro Denver's many paths and bike lanes. Colorado is also home to Red Rocks Amphitheater, a live outdoor music venue minutes from Denver. Red Rocks has won Pollstar's award for best small outdoor venue so many times that in 1999, the award was renamed "The Red Rocks Award."
With such a vibrant atmosphere, the young workforce in Colorado is happier and more productive than many of those in the rest of the country, where work-life balance is not as important. CNBC named Boulder the number two city for best work-life balance. Companies understand this connection between happiness and productivity, and move to the region in search of this lifestyle.
ACCESSIBILITY

Businesses that move to or expand in Colorado relish its connectivity to the rest of the world. Denver is less than 400 miles from the exact center of the United States. Its central location creates an ease of doing business not only in the U.S. and American markets, but also with Europe and Asia. Colorado's Mountain Time zone allows for same day communication with both U.S. coasts, Europe, South America, and Asia. 
Local accessibility is equally important. The expansive network of bike trails and public transportation easily connect the greater Denver metro area for residents and visitors. The Denver Regional Transportation District (RTD) provides bus and light rail services throughout the seven-county metropolitan area.  
Additionally, alternative transportation options such as Car2Go, Lyft, and Uber are becoming increasingly popular as are many scooter providers such as Lime, Bird and Razor. 
The Denver metro area offers over 1,100 miles of high-quality multi-use trails, an extensive sidewalk system along most neighborhood and major city streets and nearly 700 miles of designated on-street bicycle facilities. The region has also offers bike share stations (B-cycle), complementing its other forms of transportation. 
For those working outside of the metro area, Colorado has made high speed internet access a priority. Last year, Colorado passed a law that re-routed millions in annual landline subsidies toward improving internet access in rural Colorado. Governor Jared Polis has set a goal to improve broadband coverage in greater Colorado from 83 percent to 95 percent by June 2020. The Broadband Deployment Board, housed at the Colorado Office of Regulatory Agencies, works to implement and administer the deployment of broadband service in unserved areas of the state through a grants program.
Finally, at the heart of Colorado's accessibility is Denver International Airport (DEN) which was recently rated the number one airport in the first Wall Street Journal airport rankings. It is the 5th busiest airport in the U.S. with fifteen commercial carriers providing nonstop service to more than 180 domestic and international destinations including 26 international locations such as Canada, Germany, Iceland, Jamaica, Japan, Mexico, and the UK.
DIVERSE INDUSTRIES

Colorado has a diverse economic base with a strong core of businesses in a variety of high-tech and knowledge-based sectors. Colorado's strength in high tech industries such as telecommunications, software development, and advanced manufacturing has resulted in one of the highest concentrations of high tech workers in the United States. That density fuels growth. A new tech company is born in Colorado every 72 hours. 
Other prominent industries include biotech, outdoor recreation, aerospace and renewable energy. The Brookings Institute ranks Colorado as one of the top knowledge-based economies in the U.S. and Europe. In fact, 25 percent of Colorado's economy is built around advanced industries. 
Colorado is also a strong startup community. Among the 25 "large" states in the U.S., the state of Colorado ranks 5th in startup activity. The Boulder and Denver areas are known for the density of their startup communities. Boulder ranks first for density of innovative, high-growth startups according to the Brookings Institute and Denver ranks 10th. According to Inc. Magazine, Colorado is home to 156 of the 5000 fastest-growing companies — the fourth highest concentration in the United States. 
Colorado's economy is perennially ranked among the top in the nation. In 2017, both Business Facilities and WalletHub ranked Colorado third in the nation for economic health and potential, while US News & World Report ranked it first. Between 2009 to 2018, Colorado's average annual GDP growth was 3.5 percent, one of the highest growth rates in the nation compared with the U.S. at 2.3 percent. Colorado's economic health placed it among the last states to enter the recession and the first states to exit from it. Since the end of the recession, job growth in Colorado has grown at a faster pace than any other state in the U.S. With its diverse economic base, Colorado is well positioned to withstand economic cycles. 
Whether starting a new business or expanding your existing one, Colorado offers an ideal location with a high concentration of talent and industries. Contact the Colorado Office of Economic Development and International Trade at choosecolorado.com for more information.
Republished from Expansion Solutions Magazine November 1, 2019