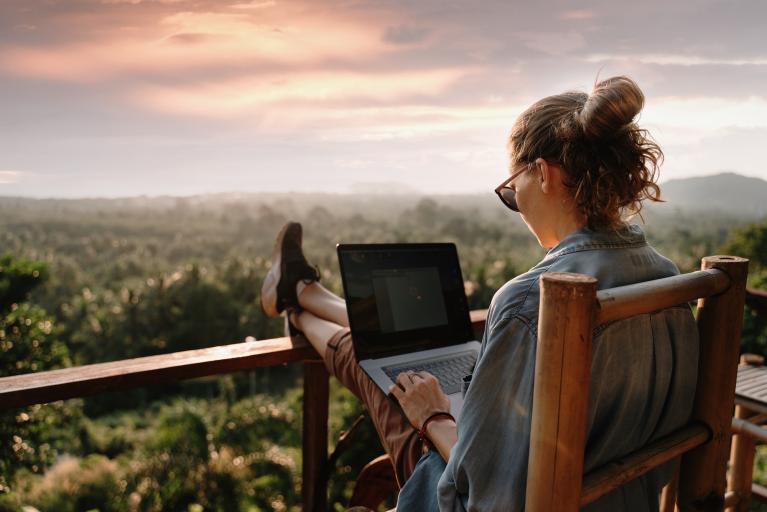 Companies looking to move or expand to Colorado can now take advantage of a new cash incentive offered by the Colorado Office of Economic Development and International Trade (OEDIT). 
The Location Neutral Employment (LONE) incentive provides an incremental cash incentive of up to $6,500 per remote employee per year for up to five years to companies that hire new employees in designated rural areas of the state. 
Companies that qualify for the Job Growth Incentive Tax Credit (JGITC) -  a credit to support businesses with relocation and expansion projects - are eligible to receive the stackable cash incentive for each qualifying remote hire. 
Higher employee retention
In addition to the cash incentive, companies can also benefit from higher employee retention rates tied to the quality of life impact of these rural workforce communities. When Colorado employees work remotely, they have more choice in where they live. This may mean they chose to live somewhere with a lower cost of living or with more access to outdoor recreation. These factors lead to higher employee satisfaction. According to Forbes, happy employees are significantly more productive and stay with businesses for longer periods of time. 
Increases sustainability
Location Neutral employment is a great option for businesses with sustainability missions. According to LinkedIn, the hiring of remote employees can keep cars off the road and, in doing so, reduce emissions, along with aligning with several other UN Sustainable Development Goals.
Larger talent pool
Finally, businesses that hire remote employees increase their applicant pool. Given the intense competition for metro area talent, businesses that choose to hire remote employees expand their access to talent into untapped markets within the state. This expanded talent pool provides diverse perspectives, ideas and viewpoints, ensuring businesses the ability to cultivate different strategies and solutions. 
All new remote jobs must be full-time permanent positions in counties that have a population of less than 250,000 and are or have been categorized as economically distressed by the Colorado Economic Development Commission, referred to as Rural Jump-Start zones.
Businesses considering applying for a JGITC should let their Global Business Development staff member know they are interested in the LONE incentive.