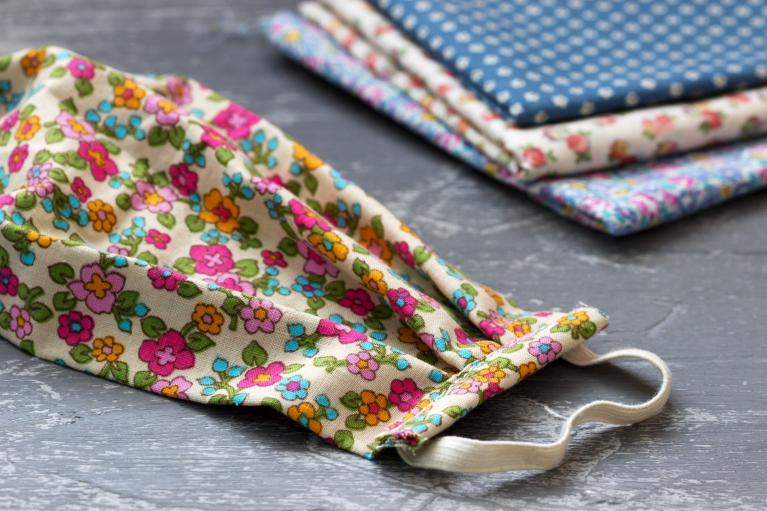 Through the Colorado Mask Project, the State of Colorado, private sector donors, non-governmental organizations and maker communities have come together to make and deliver non-medical grade cloth masks to vulnerable populations and essential workers across the state. The generosity, social responsibility and community care shown through this work has proven to be an extraordinary display of Colorado's resilient spirit.
In these unprecedented times, several vulnerable populations have been left with limited access to protective equipment. To support these communities, the Colorado Mask Project has delivered over 82,000 masks to 162 recipient organizations, including homeless shelters, assisted living centers, domestic violence safe houses, immigrant and refugee centers, and other community organizations across 42 counties. By the end of the project, an expected total of 100,00 masks will be delivered to over 200 organizations. 
"The Colorado Health Care Association appreciates masks being made available to our front line caregivers," said Doug Farmer, president & CEO,  Colorado Health Care Association. "The men and women fighting to protect the lives of Colorado's most vulnerable are happy to have this much needed equipment." 
Patricia Miller, executive director at Alianza NORCO, added, "Obtaining the masks from the Colorado Mask project was a great beginning for our distribution efforts. We connected with many organizations, including non-profits, the school district, the library district, and 10 dairies, and were able to distribute masks to many members of our immigrant community. We coupled our efforts with our census outreach, to remind everyone in our community that we have to be counted in 2020. It was truly a community effort that wouldn't have been possible without a lot of loving people. We are now getting ready to distribute more."
These donations would not have been possible without the support of businesses and community members across the state. Substantial mask and material donations were made by Hunter Douglas, Topo Designs, Pearl iZumi, Phunkshun Wear, Denver Mattress Co., Tempur-Sealy, Osprey, Deuter, EcoEnclose, Fashion Design Center, GBS Sports and Melanzana. Transportation and logistics volunteers include Peak Beverage, Alliance Moving and Luxe Holdings.
Beyond the generosity of these businesses, the grassroots arm of the Colorado Mask Project, a coalition of individual sewers and maker communities, has proven to be invaluable. These groups and individuals are estimated to have provided an additional 200,000 masks for communities around the State. 
The Colorado Mask Project continues to seek donations to support our most vulnerable communities. Businesses and individuals with the capacity to create and donate masks are asked to get in touch with the Colorado Mask Project.